Hi There! Is it me, or do the days run by like the wind? I can't believe it's been almost 1 whole week since the new year!
The above image is one of my all-time favourite quotes! You're the one responsible. You're the one in control. You need to efficiently make & manage your time in order to be happy & satisfied with what you've accomplished in your day. I always find it useful to look back & reflect on your day before going to bed. Usually you'll find things that you're proud of & areas which need improvement (or at least that's the case with me) 😊
Anyway, this post isn't about time…even though it may have seemed like it. I just thought I'd mention my thoughts before starting with the main topic of this post – which I'm sure you've already figured out because of the title! 📸
As a young teenage girl (do I sound cliché here? I feel like this sentence starter has been used endless times), I have many many hobbies. Some which you might already know about -like writing stories – and some which you'll discover in future posts.
One of the things I REALLY enjoy is (drumroll please), Photography. I got addicted to it midway through 2016 & I haven't stopped since then.I taught myself everything I know about photography. The camera parts, the rules, the terms…everything. I'm actually pretty proud of what I've accomplished!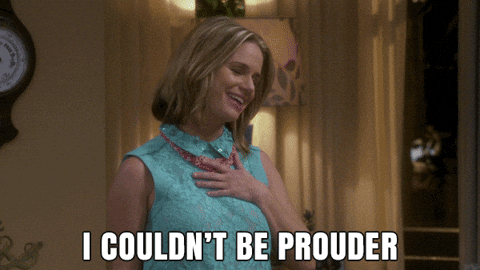 FYI, I don't have a DSLR, or in other words a professional camera (like Nikon). I've been doing what I call "iPhone Photography". This might sound real bad (since I'm pretty sure we can all agree that the iPhone camera sucks), but I managed. 📱
START OF PHOTO JOURNEY (12 Photos)
Flower Power- Gorgeous Blend Of Colours
Crayolas Of The Same Shade
Multi-Coloured Spice Bottles
A Sunflower -My Absolute Fav
The Ferris Wheel In Tibidabo (Barcelona, Spain)
A Black & White Image Of A Hand Carved/Painted Box Sitting On My Bed
CocaCola On A Colourful Table Spread
Sticky Notes
More Flowers – Again – Very Pretty
Glass Bottles From An Interesting Perspective
Emerald-Coloured Leaves
An Oil Bottle With A Smiley Background (Why Does The Kitchen Provide So Much Inspiration?)
THE END (All Rights Reserved)
All images above have been taken by me & my beloved iPhone in Cairo, Egypt (except for that odd one out which was taken in BCN last August).
It's great when someone discovers something they truly love & something that they actually might be good at! Always Do What You Love & What Makes You Happy!
You've probably heard this hundreds thousands millions of times & but if you actually do so – Do What You Love & NOT Love What You Do – your life will be so much happier, enjoyable & more relaxed. Please Take My Advice Because I'm Sure It'll Do Wonders For You! 👍
I need to leave for now but I hope this post wasn't boring & that you've enjoyed it as well as the advice that came with it! ❤️
Comment your thoughts, opinions & anything you want concerning my photography skills & the post as an overall. Do you want me to post more images of my photography?
In case you're wondering…the subject I'm studying today is *scrunch nose & make disgusted face* Physics (eew!)
Oh Well. At least I took an enjoyable break doing things that I love & make me happy – Photography & Blogging! I'm killing 2 birds with 1 stone. YAY ME! 🙂
Bye For Now & Don't Forget To Comment! ❤️
Smiling Dreamer xoxo