Hey there fellow readers & bloggers!
Hope all is going well! Thankyou for all the warm 'welcome back' comments I got on my last post – I really enjoyed reading them! Today's post is going to be quite different. For me, it's a deeply touching topic.
We live in a wild word, nowadays. A world where everyone & everything is judged by criticizers, yet there can be other people who relate to you. A world full of never-ending competition, but there can also be sympathy. A world where there is rivalry & envy as well as kindness & respect. A world that consists of arguments & dispute, as well as harmony & peace. To sum it all up, our world is bursting with contradictions.
As a person living in a fierce world, the majority of people don't appreciate people like me – introverts. When I say people, I mean teenagers that are of the same age as me. I truly believe that I should never change myself for anyone or anything, which I personally think is important.  This is me. This is how I act. This is my identity. Accept it.
In my opinion, there is absolutely nothing wrong with being different. In fact, it's great to be unique. Unfortunately, not everyone is of the same opinion. A large number of people (who I tend to call "sick-minded") have this fixed, bland, boring mindset. "You're not like me? We don't have the same personality, thoughts, & actions? Oh well, tough luck. We can't be friends & I don't even want to talk to you" – that's how these people think. These unhealthy people have NO understanding of the concept of life. They think being different is bad – but they're 100% wrong. Different is a good thing.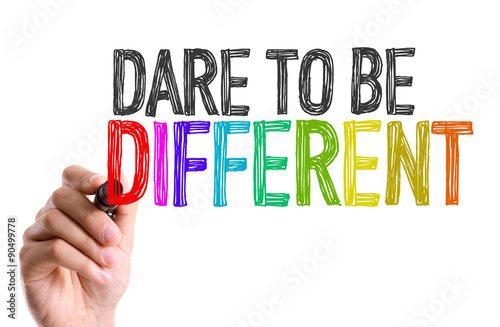 We should celebrate our differences, rather than point them out as if they're a nasty disease. Why? Because this is how we stand out.
Take some of the fake teenage girls (about my age) as an example. When in public, they flirt with the popular boys, they act mean & snobby, they smirk & laugh at the others they think are 'weirdos', they tease the smart hard-working students whom they call 'nerds", they gossip as if their life depends on it, they act as if nothing can break them, as if they have no care in the world. ِEven though in reality, deep-down in their nature, I'm sure they can sometimes feel insecure, ashamed from their mocking, sympathetic, tired from the fake act, willing for personal comfort or just simply caring.
This is just an example. Not all girls are like that, I am definitely not like that – but there are a few girls out there that might relate to this (lengthy) example. However if they actually dropped the fake act & started being themselves, celebrated everyone's differences and accepted them…I think they'd be much happier in their lives. What is even worse, is that some other girls look at those 'fakers' as if they're idols, and they start copying their every move until they form some sort of  "faker" squad, and anyone who isn't part of their little sick group is looked at as if they're out of their minds. This is a pathetic joke, right? Where is the originality? Where is the excitement of differences? If the world was full of people all with the same personality, our lives would be so so so boring.
Btw, the 'weirdos' mentioned above aren't actually weird. They're the completely normal people who follow the tip of being themselves and not caring about what the rest of the world thinks. They're not 'weirdos'…they're role models.
The same applies to people who aren't exactly faking it, but just love to judge people. "She's so quiet..She's not like the rest of us…She's weird". Seriously? Yes, I might be quiet. No, it's not weird. It's just my nature. Live with it.
Tip #1: Be yourself & don't fake it. There's nothing wrong with being yourself.
Tip #2: Don't judge people – especially if you're not aware of their personal circumunstances.
Tip #3: Celebrate differences. They're not weird. They're unique, quirky & cool!
Tip #4: Ignore what the rest of the world thinks. Who cares? If you're happy with it, be it.
As for myself, I always try my absolute best to follow these tips – or golden rules as I prefer to call them. So, what's my problem? Well, it's the society surrounding me. When I try to be myself I always get judged by people who think I'm 'weird'. Why? Because I tend to be shy. Because I don't talk much. Because I love to work hard & get good grades. Because I try my best not to be the same as the others – I want to be unique!  My school mates don't appreciate that I'm an introvert when dealing with general people I don't know much. However, if someone actually took the opportunity to know me better, to respect & appreciate my personality, to be my friend…trust me…I'll be the World's Most Talkative, Hyper & Bubbly Person you've ever known. This is why I cope with a feeling of loneliness these days. Just because I'm different, doesn't mean that I'm a saddo person who doesn't want to make friends, or that I'm unapproachable.
Even though being myself isn't getting me any friends (because people think I'm too different – there's no such thing in my opinion), I'll never stop being myself. When I was in primary, things were so much better. Probably because there was no such thing as "social acceptance" in our childhood. I had friends & people liked me for being me -even though I'm almost the same person as I was back then. I haven't changed much…but all around me, the majority has changed to the worse. No acceptance, no opportunitues, no friendliness, no appreciation, no respect, no anything. Lucky for me, my blog (and of course my lovely family) are the only places where I can be myself & find people who love me for who I actually am. Do you get what I mean?
Is it seriously a problem if I don't like to wear high heels & short dresses, or if I don't usually flirt & suck up to all the boys, or if I don't have the whole makeup collection of all brands, or if I don't like to party & gossip? That's just to name a few things that all the girls in my year are currently obsessed with. I'm just a normal girl who loves to hang out with her Mum, blog, get good grades, watch movies, listen to music, write stories, play board/card games, and have fun in my own unique & comfortable ways. So obviously getting good grades isn't exactly a "fun" activity, but it's something I majorly care about. A few of the girls in my year couldn't care less about thier grades, even though it's the issue that determines their upcoming future life.
Anyway, I'm starting to grow tired from this contradictory criticizing society we are living in today. With the way almost everyone's judging these days, it's hard to be self-confident & to continue believing in yourself. We should be accepting, friendly & supporting. We shouldn't make life harder for others – we should encourage them to express themselves & make life easier. I just love being different, being myself & to simply just stand out from all the others. That's not a bad thing, right?  Do you relate to what I'm saying? Or am I the only one out there?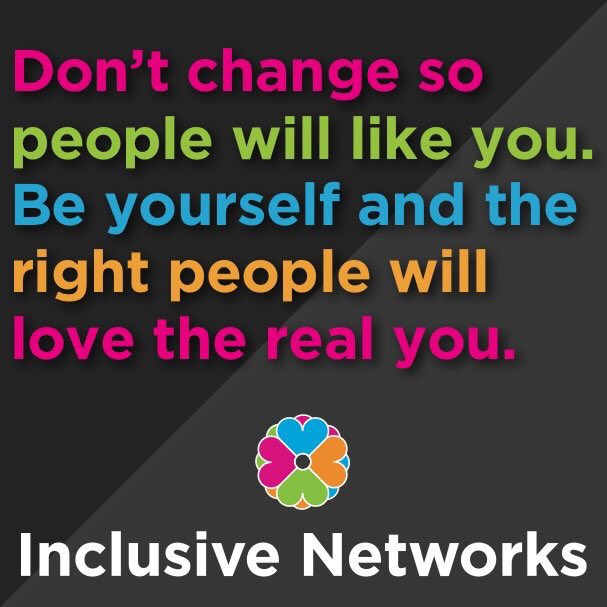 This brings us to an end of my post for today. Sorry for the overload of emotions & quotes! I hope you enjoyed looking inside my head! If you don't mind, please contribute with a comment and let me know what you think of my thoughts & feelings. I'd be really grateful!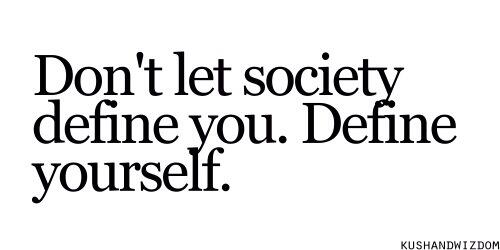 One more last tip that I've decided to follow from now on – no matter what.
Thankyou so much for reading! Have an awesome day! 🙂