Hey there lovelies! 🙂
First of all, I'd like to thank each & every single one of you who has read, liked or commented on my last post! The number of sweet, positive & heartwarming comments I got was absolutely astonishing & pleasantly surprising! I really enjoyed reading  all of them & replying back! Do check it out if you haven't already! Thanks! 😊😍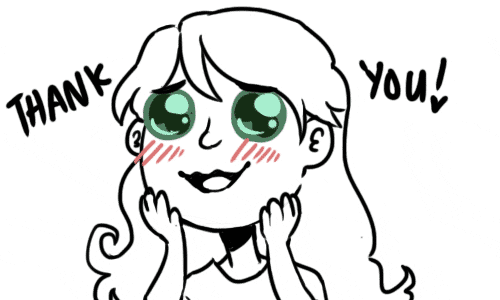 I also want to kind of apologise for the fact that I've only published 2 posts during last week. I genuinely intended to post more, but I've been really busy this last week. I can't even believe that it's been a whole week & 2 days since my exams finished – it feels like 3 days! So again, I'm real sorry & I'll try my best to post more & more! 😊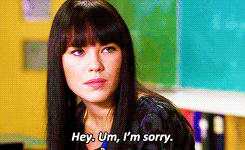 Now for the actual topic of this post! It's only been a week since I've returned back from my blogging hiatus & I got nominated for 2 awards! WOO-HOO!
---
THE LIEBSTER AWARD
Award Rules:-
1. Acknowledge the blog who nominated you and display the award.
2. Answer the 11 questions the blogger gives you.
3. Give 11 random facts about yourself.
4. Nominate 11 blogs.
5. Notify those blogs of the nomination.
6. Give them 11 questions to answer
#1 – Acknowledge

Thankyou so much to Unmasked Me for nominating me for this awesome award! It's a pleasure! Please do check out her blog – it's amazing, one-of-a-kind & wonderful! ❤️
#2 – Answering 11 Questions
How would you describe yourself?
I am a kind, caring & hardworking teenage girl who loves to daydream, smile, & blog!
What plans do you have for the immediate future?
Well, my plans are to enjoy this summer as much as I possibly can as well as blog a lot!
How did you start your blog?
I started my blog last December! I was feeling quite bored & I wanted to create/do something productive & interesting! I started researching othe blogs to get some inspiration, then I created my very own on WordPress! At first I wasn't sure if I'll get noticed or if I'll actually succeed, but today…here I am – happy as ever! 🙂
What are your hobbies?
Blogging & discovering/reading other blogs, listening to music & singing & dancing, watching tv & movies & youtubers, colouring, reading books, surfing on social media, shopping & hanging out!
Where do you see yourself in 10 years?
I'll have finished school with (hopefully) a lot of A*'s & success, as well as finished with University where I'll have a degree in Engineering! I'd have a job where I'm happy & comfortable – doing something I love, and maybe I'd have met my soulmate!
If you went digging and found a million dollars stacked away in a suitcase, what would you do with it?
AHHHHH! First, I'd scream with delight! Yes, because that's the most obvious thing anyone would do! I'd probably split it out. Part for my education, part for traveling, part for charities, and a part in the bank!
What do you do when or if you have anxiety?
I usually cry which isn't the best thing to do, but sometimes a good cry can leave you feeling so good after it. I also try to concentrate on positive things & convince myself that everything will be okay!
What is your favourite movie or TV series?
I don't really have a fav movie, because there are a lot of movies I like. TV series is probably Pretty Little Liars.
What would you choose, writing, reading, or watching something?
So. Hard. To. Choose. Depends on my mood really, but I'd go for reading!
What was *the* craziest thing that you ever did?
Going on a really fast & scary rollercoaster last yr! I don't really like them, so it felt like such a challenge & crazy experience to me!
What would you write if I asked you to write about *the world* in about 50 words
Hmmm. (please note: this is taken from my last post) We live in a wild word, nowadays. A world where everyone & everything is judged by criticizers, yet there can be other people who relate to you. A world full of never-ending competition, but there can also be sympathy. A world where there is rivalry & envy as well as kindness & respect. A world that consists of arguments & dispute, as well as harmony & peace. To sum it all up, our world is bursting with contradictions.
#3 – 11 Facts
My fav colours are all shades of blue & pink.
I'm currently reading Girl Online 2 & I'm in love with the series!
I'm going to be taking AS levels next year
I love taking photos of flowers – they're so pretty
I have an iPhone 6 & a MacBook Pro Retina (I hate Samsung)
I don't wear glasses
I don't have any pets
I was born on the last day in the Pisces range
I like to smile & laugh a lot
I have a round face, hazel brown eyes, and long eyelashes
I used to play the piano
#4 – 11 Nominations
#5 – Notifications
I'll be notifying all the nominated blogs later!
#6 – Questions to nominees
Where do you get your inspiration to write blog posts?
What are your thoughts on the technolgy? Is it benefiting or damaging our society?
What do you do if you cant sleep at night?
You'v just discovered a time machine (imagine!), which can either let you revisit the past or go to the future? Which would you choose & why?
When upset or angry, do you need space or attention?
If you are to give some advice to a group of people, what would it be?
If you could change only 1 thing about yourself, what would it be?
In your opinion, which is more important: to love or to be loved?
What's an ideal weekend for you?
What do you consider unforgivable?
Who is your role model, and why do you look up to them?
That was a lot of elevens! Phew! 1 award done & 1 to go!
---
THE AWESOME BLOGGER AWARD
Award Rules:-
1. Thank the person who nominated you
2. Include the reason behind the award
3. Include the banner in your post
4. Tag it under #awesomebloggeraward in the Reader
5. Answer the questions your nominator gave you
6. Nominate at least 5 awesome bloggers
7. Give your nominees 10 new questions to answer
8. Let your nominees know that they've been nominated
#1, 2, 3, and 4
Thankyou so much to Oriana for nominating me for this lovely award! Please do check out her blog – her posts are unique, awesome & real interesting! Thanks! ❤️
The award was created by Miss Maggie over at Dreaming of Guatemala, as she has always wanted to create an award to acknowledge all the awesome blogs out there! Aww – that's so sweet! 🙂
I've already included the banner & I'll make sure to tag the post!
#5 – Answering Questions 
Do your family and friends know about your blog ?
My family: Yes! My friends: No.
Is there something for what you'd give up everything ?
SomeONE who I can give up everything for: My Generously Caring Mum!
How do you deal with stress and pressure ?
Umm. Sometimes I cry. Sometimes I blog. Sometimes I try to forget, by doing something I enjoy for e.g. listening to music or colouring.
What's the best dish you can make ?
Ummm – an Omelette!
Do you have a favorite YouTuber ?
Yes – ZOELLA!
Pizza vs Pasta ?
PASTA – hands down!
Do you have a dream ?
Of course! My dream is to get 8 A*'s in my IGCSE's, to succeed with my blog, to do more of the things I love, to see my Mum happy, to get an Engineering degree from the Uni I desire!
When you're invited for a meal at someone else's home, and there is something you hate on your plate, do you eat it ?
Nope – I leave it. Why should I eat something I hate?
What is your favorite outfit ?
A T-Shirt/Polo with Stradivarius jeans & my Nike Airs/Adidas Superstar Shoes! Comfortable & Chic!
Where are you from ?
Cairo, Egypt!
#6 – Nominations
#7 – Giving Questions
Watching Tv VS Listening to Music?
Do you have a phobia?
Why do you blog?
What are your ambitons?
Which would you rather: Staying at your cozy home doing things you love or going on an adventure as a new experience?
What's your fav colour?
What is something you've done & now regret doing?
What was the best advice you were ever given, & who gave it to you?
What's your fav quote?
What is 1  characterisitc in your personality which you're happy to have?
#8 – Notifications
I'll be notifying all the nominees later!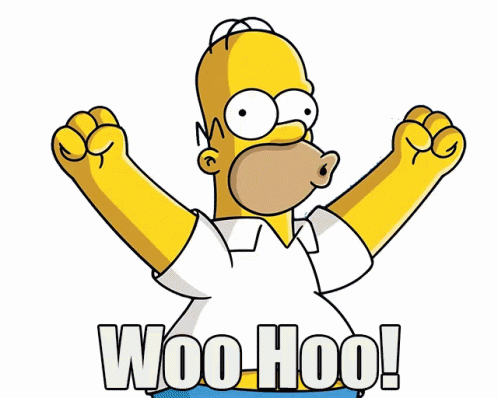 ---
That concludes our post for today! I really hope you enjoyed reading! Don't forget to like & comment as well as check out my social media! Thankyou for reading! ❤️
'Till Next Time