Hey There Everybody!
Today is the day where 2 Egyptian Teenage Blogger Friends who have loads in common bring to you a fabulous simple collab interview on their hobbies, interests & the things they love! "Who are they?" I hear you ask.
Well, (drumroll please)…it's no other than ME & The Wonderdful JANA from GIRLY BLOGGER!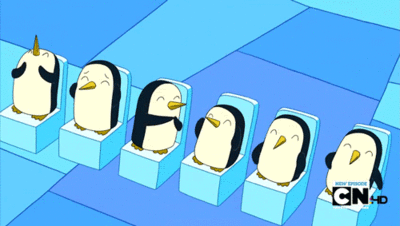 Please do check out her blog – She's an awesome, friendly, kind & a beautiful friend as well as the fact that her blog is so interesting, inspiring & exciting! I'm really happy that we've become friends!
---
Jana Asks:-……
What does your blog mean to you?
My blog means everything to me! It's like my Oxygen! It's the place where I can share my thoughts, feelings, ideas, and ambitions! It's the place where I can be myself & have no one judging me! I LOVE my blog!
What are 5 things you can't live without?
Family, Friends,CellPhone, Lip Balm, Sun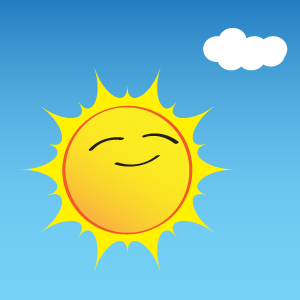 (I haven't included the obvious: Oxygen, Sleep, Water, Food, Clothes, and Money!)
If you could go anywhere in the world, where would it be?
Depends on my mood, really. I'd really like to go to New York or London, which is full of adventure & excitement! But I'd also love to go to the Maldives – a place where I can relax!
Top Fav things to do?
Hanging out with my Mum, Blogging, Reading Books, Listening to Music, Singing & Dancing,  Shopping, Watching Movies & TV, Colouring, Doing Crafts, and Playing Card/Board Games!
What advice do you give to teens?
Believe In Yourself. Don't Judge. Do the things you love & enjoy yourself! Have fun! Work Hard & Study Well. Try to achieve your goals & dreams. Take care of yourself. Think thoroughly before taking any decisons you might regret in the future. Love your family & friends! Smile, Laugh & Be Happy. Don't waste these valuable years.
What are your fav TV shows & movies?
I don't watch much TV shows & my list for movies will be too too long to include! I can include my fav genre tho, which is: comedy, animation, romance, & sometimes adventure!
Who are your fav singers?
A LOT. Ariana Grande, Selena Gomez, Zara Larsson, Little Mix, Camila Cabello, Hailee Steinfeld, Anne Marie, Sia, Ed Sheeran, The Chainsmokers, Coldplay, Major Lazer, Rihanna, Taylor Swift, Ellie Goulding, Inna, Sigala, JLo, Alan Walker, Clean Bandit, Bruno Mars, Bebe Rexha, and Jonas Blue.
Do you watch any Youtubers? If so, who are your favs?
Yes, I love discovering fab YouTubers! My favs are: Zoella, HeyItsThalia, Sierra Furtado, Study With Jess, and many many others but I seriously can't remember the rest!
I haven't watched any YouTube channels for a while & I'd love to discover new ones, so comment YOUR favs & help me discover!
If you could change anything in this world, what would it be?
Anything negative or evil, for example: arrogance, terrorism, racism, and jealousy.
What is 1 thing you want to tell your readers?
Thankyou so much for all your motivation & encouragement – I really appreciate it! Please do continue to support me!
What is 1 thing you got addicted to in 2017?
Blogging! It's a good addiction tho!
What's the 1st thing that comes to your mind about the blogging community?
The Words: Caring, Generous & Beautiful spring to mind!
---
Click here to check out Jana's Collab Post & read her answers to my questions! I'm sure you're going to LOVE it!
Also, since Me & Jana as well as many others are legendary bookworms, I want you all to check out this beautiful post written by May @foreverandeverly blog, for all the bookworms out there in the World who are suffering from people who just don't understand what we're all about! Click here to read it!
Thankyou so much for reading & I really hope you've enjoyed the post and can relate to my answers! Also, if you want to collab with me in the future – feel free to contact me (email or comment)!
Bye For Now!