Hi Everyone! 😊
I've had quite a couple of busy & exciting days! I just started school (on the 6th of September) and there was all the business of settling in – which mainly consists of receiving textbooks, writing out timetables & getting to know teachers. I can't believe I'm back in school already! Summer went by wayyy too fast for my liking #sad
But….there's a bright side for me! *yay!* Since I finished all my IGCSE's in Year 10, this year I'm only taking 3 AS Level Subjects (Maths, Physics, Business Studies) – meaning I have a lot of study/free classes in my schedule where I can do something productive or just chill, listen to music & blog! I'm OBviously going for the latter *wink wink* – at least until I actually have something to do!
The main thing I still need to get used to is…waking up early! Whyyyyy this torture? Why? What did I do? I'm an inncoent person! Everyday I wake up, I stand up & look ever-so longingly at my bed trying to wonder what would happen if I just went back to sleep. Of course, I just shrug off my lovely thoughts & sleep-walk to the bathroom where I wash my face with the coldest water I can find to get rid of my wake-up-early zombie face.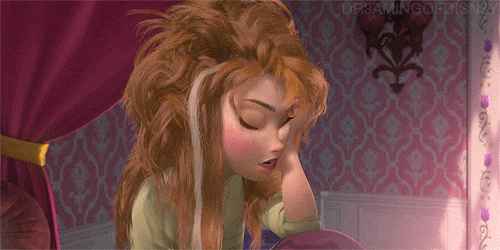 I have some other news too! For once, I actually feel glowingly confident in school, and I  think know it has something to do with my grades! [If you have no idea what I'm talking about, click here]. Usually, when I'm at school, I feel so outcast, different & out-of-my-skin and have the urge to hide, but since I started last week I feel so confident! There's nothing wrong with being different, I talked about this in my post "A Girl Who Loves To Be Different" Post. I'm still same old me – nothing has changed in my personality. However on the 1st day, my school announced my grades to the WHOLE High School Section…and I'm glowing with pride. I feel like I should shine…not hide. For once, I actually feel good about myself when I'm in school! #biggesthappyfaceever #goals
Now for some blogging updates! I was kind-of unhappy with my categories, so I've edited them all! *cheers* I really hope you like my new category names! The only one which I still haven't really tackled in my categories is the "Fashion, Beauty & DIY" – but new posts in this soon-to-be new section will be coming up very soon, so stay tuned!
On Another Note, THANKYOU SO MUCH for 600+ followers on my blog! I haven't even reached my 1 Year Blogiversary…Yet, but I'm SO excited that my readers are growing and growing this rapidly! I thank each & every one of you!
Oh and I really want to do a Q&A Post soon, so PLEASE start commenting or DM me your question(s)!
That's everything I have to say in my "Updates" Section for today, but there's still more to this post!
---
THE ENTERTAINER BLOGGER AWARD
I've never done this award before & I'm VERY happy that there are bloggers out there who see that I'm funny, inspring & entertaining! Thankyou so much to cassiiegirl and Maggie for nominating me to do this award! Please, do check out their blog – they are both AMAZING bloggers!
Rules:
Thank the person who nominated you, and give a link to their blog
Add rules to your post for others to follow
Answer questions below
Display award photo in your post
Nominate 12 other bloggers who are funny, inspiring and most of all, entertaining
Questions:
Why did you start a blog in the first place?
Hmmm…that's a tricky question because for me it was many things! Mainly, it was the fact that I wanted to do something productive yet enjoyable in my free time! I've always liked writing (mainly articles & stories) since I was 7 or so, and blogging seemed like a real chance where I could do more writing & share it with the world!
Another thing that (kind of) motivated me is that I wasn't really doing any extracurricular activities (unless listening to music & watching youtube counts) & that I was midway in Year 10, and I won't have anything to write on my personal statement. I kept researching for extra things to do that a) would be productive & useful b) I'd love & enjoy and c) that could count as something in my personal statement. Blogging sounded like the best option!
While I was still thinking about it, one of my teachers was talking about how we should also be focusing on extra curricular activities as well as academics, and from the several activities she mentioned:there was blogging – I felt like I should go for it!
I started looking at examples of blogs and would just gape in awe at the blogs some people have built & at how supportive everyone is & back then I was like "Wow! If I start a blog, will I EVER be like that?" and…here I am today!
What is your favourite book?
I'm sorry…but I absolutely can't choose! I'm a bookworm – how do you expect me to answer this? But…I recently just read Saints & Misfits By S.K Ali and it IS one of my favs!
What do you dislike the most?
Lying, mean disrespectful people, others underestimating me, sickness, speed bumps, too much advertising, deciding which restaurant to go to, sweating, paper cuts, broken nails, ruined plans, stuDYING, waking up early…Ok, I think this list could go on forever.
What is your favourite food at the mall?
I'm not sure I have a fav food outside of my lovely house, but I usually just eat a chicken sandwich or pasta when I'm out – so I think that's your answer!
What is your favourite pasttime?
Make that pastimes & my answer would be spot-on! 😂 Blogging, listening to music, reading, quote-collecting, going out with my Mum, playing around, colouring/doing crafts, and shopping!
My Nominees:
Elm@ Just Call Me Elm Or Something
Gracie @ A Light in the Darkness
---
Did you enjoy this post? Did you go to school? How is it? Do you sometimes struggle with confidence when in school? Are my new categories cool? Did you like my "Award" answers? Leave me a question for my Q&A post in the comments below!
---
Hope this was a fun & interesting post for you to read! Have a fantastic day! 😄