Hello Blogosphere! 😊
I am (finally) back again with a brand new post! School is officially in full-swing and I'm already tired, exhausted and sleepy. Why the torture, why? *Mini Crying Party* I've been so so so busy and I know I kind-of neglected WP the last week *embarassed sheepish grin* but I'm back again!
Today I present to you the longly-anticipated, that we've all been waiting for…The Q&A Post! *Yay!* It feels like I've been planning this post for ages! So, let's just get staright into the Questioning & Answering!
---
If you could live (or relive) in any decade (1920s, 70s, 90s, 2000s) which one would you choose?
I think it would be really cool to live in the 90's, but if I can relive a decade…then I'd definitely choose the 2000's just because I'd love to do my childhood all over again!
What are your favorite posts to write and read on other blogs?
Any post I enjoy writing is my favourite, which means ALL my posts because there's not 1 single post I haven't enjoyed writing! I love the posts where I discuss important issues & topics, ramble on about my life, share my photography, do an award or tag, celebrate a blogging milestone…EVERYTHING! I also enjoy reading all sorts of posts from all types of bloggers – the WP Community is so diverse and I srsly don't mind!
Meaning behind your blog name?
Well, it's a combination of the 2 things I love – Smiling & Dreaming!
What's the most expensive thing you broke?
Ummm – I'm not sure? Probably a plate…?
Eyeliner or Mascara?
Eyeliner! Mainly because I'm satisfied with my nice long eyelashes, so I don't use mascara that much! #proud #goals
What's your fav subject?
Well…I like Maths, Physics and Business, which is why I took them as AS Subjects.
What's your fav book?
Please, Please, Please Don't Make Me Choose (becuase I honestly can't)! #begging But >drumroll please< I can tell you my fav genres, which are: Contemporary, Romance, Humour, Graphic Novels, YA, and Fantasy!
What's a movie you love watching?
Again, like the "fav book" question – don't.make.me.choose. But my fav genres are: Comedy, Romance, Cartoons!
What is your favorite thing about living in Egypt?
Wow…that is such a hard question. Where should I start? I mostly like our community and the culture, here – because it's so  amazing and diverse and interesting!!
What's your favorite place to go out to eat?
If we're talking favourites, then I'd much prefer eating at home (because let's face it, home-made food is much more delicious), but if I go out then I'd probably opt for the food court, Casper & Gambini's, Paul or Vapiano. #hungry
What is your fashion style?
I usually wear a pair of jeans with a T-Shirt/Hoodie, so we're talking Casual/Trendy/Girly.
What's your most favourite thing about blogging?
EVERYTHING – and I mean it! Writing/Reading posts, replying back to comments, and the wonderful supportive community!
Why did you start blogging?
I started blogging for a large number of reasons. I wanted to start doing something that can be productive and enjoyable, in my free time! I also wanted to some sort of extra-curricular activity that could count on my Uni Personal Statement, bceause I don't think listening to music and watching YouTube would count, right?
 Since a young age (around 8 or so), I've always enjoyed writing (mainly stories and discussion essays). I did some researching, in order to hunt down something where I can embrace my creativity, writing skills, and interests… and blogging seemd like the PERFECT opportunity.
Of course, I had my doubts and I kept thinking about it for a few days – but 1 day I took the decision to go for it! What's the worst that can happen, right? I looked up some blogs to get my inspiration kicking, and I definitely recall how I used to gape in awe at some of the blogs people have built and at how supportive everyone seems and I was like "If I start a blog, will it ever be like that? Will people support my blog & like it? Could this be me some day?" and….here I am today!
How do you manage school & blogging?
Well, in the start of the school year (aka now), I kind-of balance them. But when things start to get hectic,too much and time gets tighter –  then I'm pretty sure I fail to manage both. *facepalm*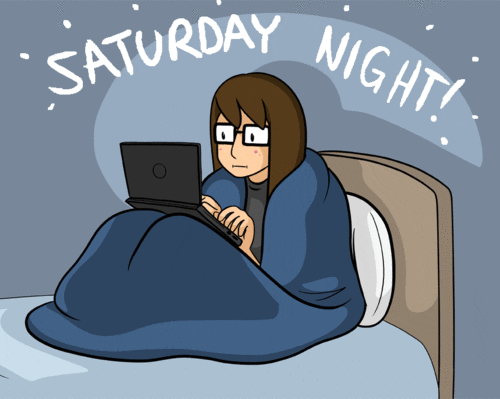 What's your fav thing to do on holidays?
Just chill & relax!  I love to listen to music, watch TV, blog, go to the mall or travel with my family!
When was the last time you sang to a song?
10 minutes ago 😂😂
School Projects Or Exams?
Both? I just don't prefer 1 more than the other – because in the end they're both graded, right?
Chocolate or candy?
Chocolate – Yummy!
Describe yourself in 5 words:
Thoughtful, Sensitive, Generous, Intelligent and Creative
What's the meaning behind your blog name? And how long did it take you to come up with it?
My blog name is a combination of 2 things I absolutely love, which are: Smiling and Dreaming! I must say…I'm really proud of it! It took me AGES to come up with my blogging name – no kidding! I kept thinking of various names, but none of them seemed like the right one for me! I REALLY wanted to come up with a unique name that everyone (icnluding me) would love! I tried getting inspiration from the internet, but I still couldn't come up with anything…until I started shutting down my laptop saying "I'll think about it more sometime tomorrow" then it just hit me! I was like "YES – this is the one!"
Hello Reader! You have now reached the end of this spectacular Questioning Party! All credits to the SmilingDreamer WP and Instagram Followers – Thankyou For All The Awesome Questions! I really enjoyed answering and I hope you enjoyed reading my answers and knowing more about me!
---
Tell me about you! Tell me your news! Tell me anything! My ears are here 'n' ready! Did you like this post? Do you like Q&A posts in general? How is school goig for you? Comment Below! 🙂