Hi Everyone! 😉
Welcome To The 1st Post Of October! 🎉🍁
I feel like it's been a while since my last discussion post (Money Can't Buy Happiness?)… So, today, I'm going to be talking about something that I'm certain affects us all in some way or another. Whether it's at school or in the working world, I'm sure we've all had our personal experiences when it comes to doing a task/project alone or with others, right?  (I feel this intro is too long & wordy…)
This post is going to be slightly different from all my other discussion posts, because I actually wrote an essay/article on the topic, which I'm going to share with you! I apologize for the >ahem< slightly formal tone that you might encounter in this post, but I promise to make it interesting with all sorts of images! Oh, and I'll also be sharing my own personal thoughts at the end! So Keep Reading!
---
INDEPENDENCE VS TEAMWORK?
We've all been there before, haven't we? We've all been placed in a situation where we needed to choose between working alone and collaborating with others. But have you ever stopped to consider the factors that affect the decision you make?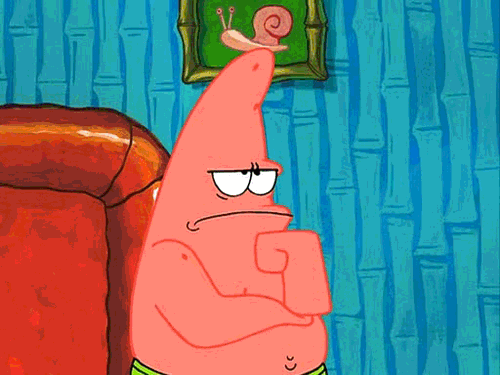 Nowadays, we seem to be living in a world bursting with contradictions. Consequently, we experience difficulties in cooperatively agreeing on choices and decisions.  The majority believe that working alone can be much more rewarding, stress-free and facile. One cannot deny the benefits of such independence and power. For instance, the completion of tasks tends to be less complicated, since there is no need to explain yourself or justify your actions and opinions to others. Also, decisions will be taken faster and you're free to entirely take all the credit.
On the other hand, many educationalists argue that collaborating leads to the concept of synergy (1+1=3), thus resulting in greater success and achievements. It's evident people don't see eye to eye when it comes to this topic, but I am truly convinced that working in a team can be effective – especially if people learn to celebrate their differences, stop comparing themselves and plan accordingly.
To begin with, everyone is unique and has a variety of skills, backgrounds and experiences – meaning increased ideas, creativity and productivity. Moreover, being part of a team has proven to bring the best out of people and motivates everyone to work harder. Nevertheless, being independent requires a magnificent amount of self-motivation, self-confidence and discipline. Simply, teamwork has the advantage of creating collectively combined strength, outlooks and thoughts.
Teamwork is like a jigsaw puzzle. Every group member contributes significantly in creating the final image of success. "It's amazing how much people can get done if they do not worry about who gets the credit."  – Sandra Swinney.
Even though teamwork is an excellent opportunity, a vast number of people do not favour it because they presume that conflicts can arise and delay output, as well as that decision-making can be more time-consuming, until everyone is able to agree on something. Others, including me, argue that without doubt in order to succeed as a group…members must hold certain qualities.
The quote "Don't aspire to be the best on the team. Aspire to be the best for the team." perfectly represents how your mind-set is accountable for any consequence. You need to be surrounded with positive people who believe in you, inspire you, and most of all, appreciate and respect you.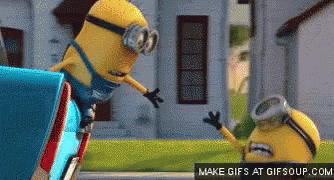 Whilst taking all of the above in consideration, one must mention the fact that it's equally based on your personality. Introverts work best if they're isolated from others – finding it easier to concentrate and focus on what they're required to do. They prefer to be wholly responsible for any accomplishments or failures. On the contrary, extroverts enjoy interacting with others and working collaboratively. They shine whenever teamwork is needed. Unmistakably, it relies on your attitude and approach.
To conclude with, the choice of either working alone or working in a group will always be an ongoing debate between people, but next time you're obliged to choose, think wisely "Am I doing the right thing?"
---
What did you think? Did you like it? I think this is like the balanced arguement which highlights all the aspects. Personally, I have to say that because I'm a creative introvert…I usually prefer working alone. BUT, that SO doesn't mean that I don't enjoy collaborating with others! I also like to team up with someone or work in a group – especially when I'm sure that everyone involved will repsect & appreciate my contribution, and that we'll get on together smoothly.
One of the few things I sometimes dislike about teamwork: is me ending up doing all the work and the rest doing nothing. That is definitely not how it should be, and this definitely doesn't apply in all cases – It only happens when others don't understand the true meaning & purpose of teamwork, which is quite sad. Another thing I might not like about teamwork, is when my partner doesn't really care about certain things. I love working hard, making sure that the work is nearly perfect and of high-quality…in other words, I like to amaze people with my work & impress them, whatever it is I'm doing. However, this isn't the case with some people out there – some people couldn't really care more or less, which I try to understand, but at least try putting in some effort or appreciating my work ethic & style rather than just questioning me, judging or telling me "not to bother".  Again, this doesn't apply to everyone or every case – but I predict that it's happened to you…just like I experienced it before.
We're all different. We all have our own personal experiences. We all have our preferences. We all have our opinions. And – that's perfectly ok, because this is who you are. It's great to be yourself, to be unique and to choose what works best for you…as long as you're inspiring others and spreading positivity!
---
What do YOU think? Do you like what I said? Which do YOU prefer: Independence or Teamwork or Both? Do you like discussion posts? Don't Forget To Comment Below!
Hope You Enjoyed This Post! 😍