Hey There Blogging World! How's life? 😄
*pretty certain no one's going to answer that question* 😅
First of all…I'm SO sorry for being more-than-slightly inactive this past week. Let me tell you: juggling A Levels and Blogging turned out to be a little bit more challenging that what I originally expected. What I seriously don't get in all education systems around the world, is how they expect us to do plenty of extracurriculars, when they give us LOADS of never-ending assignments & tests. Like, where are we supposed to get the time from? Where is the logic & sense here? #confused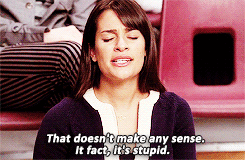 Now that I cleared the air though…let's get onto the more important stuff! I'd like to start move on, and give a HUGE CONGRATULATIONS to the National Egyptian Football Team & All Egyptians (including moi) ! After 27 years, we have (finally) been qualified for the WorldCup! *Mega Cheers* We haven't entered the WorldCup since 1990 – can you believe it? But Last Sunday (8 Oct), everything changed when our football team won (2-1) against Congo! Everyone played spectacularly – especially Mohamed Salah who managed to score the 2 winning goals!  *Lots Of Applause & Clapping* I'm just SO delighted that we've finally made it! Everyone is SUPER-Happy, excited, festive and the celebrations are really everywhere in Egypt! It just shows how hard work, persistence, resilience and a strong will to succeed can really pay off! Russia WorldCup 2018…Here We Come!  *YAY!*
This post isn't about football (even though it might have seemed like it), but I just had to show my appreciation, love & congrats! What this post IS actually about, is the importance of blogging in my life *pretending you didn't know that from the title*
I think we can all agree that blogging is a WONDERFUL thing, right? Personally, I'm very grateful that I took the risk & started my blogging journey last December (I can't believe it's been almost a year!). Blogging changed my life (to the better) in many many ways, and I'm sure its done the same to you too!
So Today, I thought I'd write this post and share with you how exactly blogging changed me, my personality and my life!
---
How Blogging Changed My Life?
Blogging has become one of my absolute top hobbies. Along with: reading, shopping, photography, listening/dancing to music, sleeping, and watching YouTube/movies…came a special new addition. Yep, you guessed it! Blogging. I truly enjoy the whole package that comes with having a blog. Whether it's the writing, the reading, the commenting, or the discovering – there's not 1 thing I don't like. I've just grown SO attached, devoted and committed to my blog & the community!
I've made a LOT of online blogging friends, which is something that makes me very happy! The community on WP is greatly supportive and kind – I keep saying this but it's true. I know I can always count on my blogging friends to read my posts, help me out, motivate me or give me advice. This gives me a huge sense of comfort, security & happiness! I'm so grateful for all the people I've come to know & be friends with, because of my blogging journey.
Blogging takes a considerable amount of my time. I seriously don't mind, but my lifestyle has obviously changed! Now, I dedicate huge chunks of my free time for all my blogging tasks.  Again, I don't really mind – but it's something that changed.
I've become much more confident! I'm not scared to be myself and blogging has majorly helped me in this. It's an amazing feeling to know that there are others out there who genuinely want to listen to what I say, respect me, and appreciate me! The amount of positive comments I get on my blog are endless, and it always makes me absolutely proud to read what others have to say about me & my blogging style! Now, I'm much more self-assured that I don't need to change myself, and that I'm perfectly fine just the way I am.
Skills, Skills, and Skills! Blogging has taught me a bucket-load of skills, which are really useful! Because of blogging, I'm doing more & more writing (which is something I originally love since I was a little kid). I write a blog post at least once a week; whether the post is discussing a topic, answering questions, personal, or just me talking in general – I'm truly proud that I do diverse pieces of writing more often. Blogging also helped me engage some other skills, like communicating with others. I (virtually) communicate much much more than I used to – through comments or my actual posts! It also taught me to pay careful attention to small details. Perfection is non-existent, but I like my blog & posts to be always nearly perect. I always strive to make sure that my posts are enjoyable, relatable, meaningful and have a sense of humour. Of course, commitment is another additional skill that I've mastered because of blogging. "Am I active via my blog & social media platforms? Do I post often?" are the kind of questions I usually ask myself!
Blogging helps me express my individuality and creativity. Having this unique personal corner on the internet is AWESOME! Can anyone relate? *hands up* If you don't know already…I LOVE being different. Maybe we're all using WordPress (which isn't really special), but no 2 blogs are the same, and I mean it. We're all original & we're all unique via our blogging style – which is something actually admired & valued in the blogging world (thankfully)!
Blogging constantly gives me this fantastic sense of achievement, that makes me feel that I'm accomplishing great things! We can probably call this "Self-Actualisation" – which is really important. It make us feel important. It makes us feel that we are enough. It makes us feel that we're on the right track. It makes us feel happy. And that's all that matters.
All in all, blogging has made me much more happier and confident in life. I'm doing something I love, I'm doing something I'm actually good at, I'm meeting new people, I'm sharing & spreading my blogging style globally, I'm achieving great things, I'm gaining & practicing loads of skills, I'm being unique…
I'm Being Me.
---
What about you? How has blogging changed YOUR life? Did you like this post? Do you agree? How are you balancing school & blogging? Let Me Know In The Comments Below!
Really Hope You Enjoyed Reading! Thankyou!
'Till The Next Post!