Hello Beautiful People! 😊
As a society, I believe that we aren't grateful enough for all the blessings we have. We're always SO focused on what makes us sad, angry or disappointed. We're always SO centred on what we don't have, rather than thanking God for what we do have. We find it difficult to create, recognize or maintain our happiness. What I find surprising is how easy we give in to worrying, compalining, stressing, and over-thinking. Sometimes, we honestly can't help it. Other times, we should honestly be choosing happiness – or at least trying. We should never ever give up. Why? Because happiness won't come looking for us. We have to create it – Usually by looking after ourselves, our needs and our health. (There's nothing wrong with being selfish every once in a while, right?)
Today, I decided to do a lovely tag (that nobody specifically tagged me to do), and share with you what makes me happy! I seriously encourage every single one of you, to do this tag – it'll make you much more grateful, hopeful, and happy.
---
50 Things That Make Me Happy
1 – My Mum: An Infinite Never-Ending Source Of Happiness! LOVE YOU, MUMMY! ❤️
2 – Spending Time With My Mum: This might seem as if I said the same thing twice, but trust me, they are 2 completely different points. My Mum, as a person who knows everything about me, makes me happy. Then spending time with her, also makes me happy. Whether it's chatting together, hugging, or just being in the same room together – I'm always happy! My Mum always make any activity much more enjoyable, fun and amazing! Spending time with her is, honestly, the BEST!

3 – Blogging: I truly enjoy it! I adore writing posts, reading & replying to comments and all the tasks & feelings that come with having a blog!

4 – Acing My Exams & Getting Good Grades: I know "grades aren't everything", but when I achieve outstanding results, I always get SO happy & proud of myself!
5 – Books: Reading is like living in a different world! Whenever I read, I always feel this beautiful sensation, that simply can't be explained! I'm sure all the bookworms here will  fully understand what I'm talking about! *wink wink*
6 – Discovering A New Talent & Passion: It's such an amazing feeling! Can you relate? Like, when I discovered that I like photography & that I'm talented at it. Or, when I took the decision to start my own blog – which is definitely a source that provides a significant amount of happiness.

7 – Shopping: Yes, Yes, Yes! I totally enjoy buying new stuff (which mostly applies to fashion items), especially if I'm doing it with my Mum! We always have such a blast!
8 – Sleeping: YASSS BABE! Add soft pillows, sheets & blankets (when they're clean & fresh) to the mix, don't set an alarm and we're all set for the perfect night.
9 – Singing At The Top Of My Lungs While Doing Chores At Home: Chores aren't the most entertaining, but do them while singing and life gets much more interesting!
10 – Traveling: I LOVE exploring new places, new cultures, and just tarveling in general!
11 – Delicious Food: Mainly Known As My Mum's Food! #mouthwatering
12 – Watching Disney/Cartoon/Comedy Movies: They make me laugh. They make me enjoy myself. They make me happy. I also like movies that have valuable life lessons and a message behind them.
13 – Photography.
14 – Feeling Confident: To have your inner soul glow & shine! These moments where you feel super-good about yourself, are seriously the best for me!
15 – Having A Good Hair Day/Getting My Hair Done: I always look SO pretty, when I go to the Hairdresser and do my hair! It's quite different from my usual frizzy curly hair.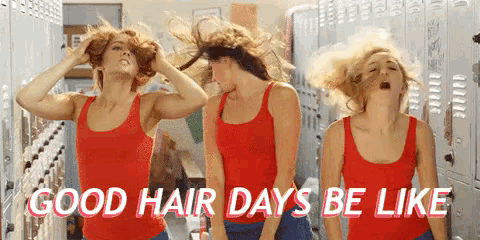 16 – Making Others Smile Or Laugh: Particularly, people who are really close to me & my heart – it makes me proud!
17 – Listening To Music: Whenever I'm feeling tired, crappy, or I'm just having a bad day…I can always count on music to get me back on track with a good mood.
18 – Dancing: Along with the singing, and the listening – Jamming to my favourite songs will bring a smile to my face!
19 – Watching The Sunset: So Beautiful.
20 – Making Good Memories & Taking Pictures Of Them.
21 – Inspirational & Motivational Quotes: All Eyes On You, Pinterest! It's my ultimate source of quotes! Reading quotes renews my hope & faith in myself and in life, as well as recharging my battery! #awesome
22 – Walking Outdoor & Looking At Nature: It helps clear your mind – try it!
23 – Doing Artsy Stuff: Colouring, Doodling, Making Crafts, And Even Looking At Art!
24 – Getting Praised For Something I Do/Did.
25 – Flowers: Whether it's looking at them, smelling thm or taking pictures of them.
26 – Cleaning My Room/The House: De-Cluttering can be a great source of happiness (once you get it done)! The smell, the euphoria, the atmosphere is magical and brings tranquility! Don't you agree?
27 – The Weather When It's Just Right: Not too cold. Not too hot. Not too humid. Perfection.
28 – Colours: I'm not sure why, but being around colourful things always makes me feel excited!
29 – Helping My Mum In The Kitchen: Not Only Am I Earning "Being A Helpful Good Daughter" Points, But I'm Also Having Fun & Quality Time.
30 – Being Unique & Different: This makes me happy, because I know that no one is the same as me, and that I'll stand out. Feeling special is a wonderful feeling!
31 – Being Productive: Mainly known as when I get things done!
32 – Writing: Usually when I'm discussing an important topic, or arguing for/against an issue! However, I also ocassionally like writing stories.
33 – Feeling Respected, Appreciated & Speical: For Instance: When someone gives you their time, you automatically feel valued & important to them. Or: When someone genuinely listens to what you have to say, you feel cherished. This seriously makes me very happy!
34 – The Sound Of The Sea: Nothing beats relaxing on the beach – SO gentle & calm!
35 – Reading Hilariously Good Jokes: Never fails to bring in so much laughter!
36 – Making An Achievement: Accomplishing something great, that you probably worked really hard for is an awesome sensation! You become: Proud, Happy, and Excited! Because (let's face it)…You took the risk to try, you've put in the effort, you've probably faced a couple of challenges, you might have experienced failure – but when you actually reach your final destination (aka Success), the feeling is BEYOND words!
37 – Having Generous, Understanding, & Jealousy-Free Friends That Don't Judge You.
38 – Feeling Comfortable: I will define this as sitting or lying on a cosy plush sofa or bed, surrounded by a couple of nice soft pillows, doing one or all of the following (relaxing, watching TV/YouTube, listening to music, internet-surfing) and maybe accompanied by a close family member or friend! #GOALS
39 – Chocolate: *actually drooling right now*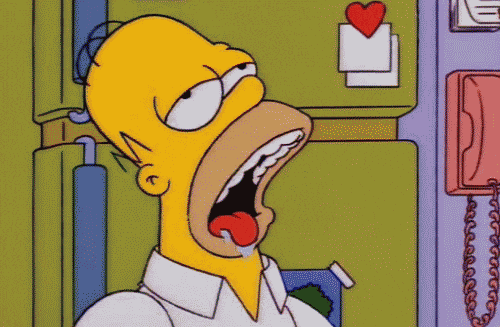 40 – Sweety Sugary Aromas: What you smell definitely affects your mood. Whether it's a lovely scented candle or perfume – I'm guaranteed to cheer up a bit!
41 –  Being Around Little Kids: "They're SO cute and sweet!" = My all-time saying.
42 – Learning New Things/Getting Things Right: I get very delighted whenever I learn something new, understand something I didn't really grasp before, or even when I do something correctly!
43 – Being Around Inspiring, Considerate, Motivating People That Like Me As Much As I Like Them: There's no doubt that we always need these kind of people in our life.
44 – Thinking Back Of My Childhood: I LOVE my childhood – it was truly beautiful! Rewinding my thoughts to the days when I was just a Kid, always makes me happy!
45 – Feeling Healthy, Strong, And Satisfied: Being in a good physical & mental condition is a blessing that we all need to be grateful & happy for. Not being sick & not having anything that hurts me, makes me glow in glee.
46 – Being Motivated/Challenges: Feeling powerful, determined, and spirited to do something is a great feeling. When I say things to myself like "I can do it" or "I'm capable of achieving this" or "Nothing is going to stop me" – I feel happy & hopeful. When I'm motivated by anyone or anything in general, or maybe challenged to do/achieve something – I feel happy & hopeful.
47 – Acting Silly Or Playful: Marilyn Monroe Once Said "It's better to be ridiculous than to be boring" which I totally agree with. Goofing around sometimes makes me (and others) have a good laugh, at times where we really need it!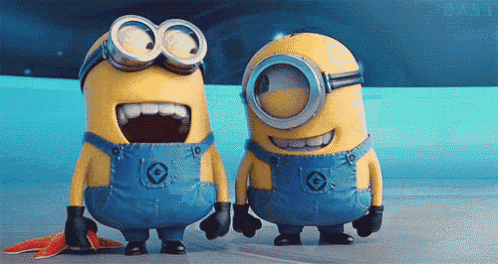 48 – Maintaining & Spreading Positivity : Thinking on the bright side of life is 1 simple thing that makes anyone happy. Whether I'm being optimistic, learning from my mistakes, remembering past successes, pushing back, or just encouraging myself to never give up…
49 – Standing Up For Yourself & For What You Believe In: I should do this more often tbh. But when I actually do it – I always feel so proud & joyful.
50 – Smiling: Mustering A Smile (Even When You're Feeling Down) Instantly Makes You Happy!
---
CONSIDER YOURSELF TAGGED! Feel Free To Do This Delightful Tag, And Remember To Link In My Post So I Can Read Yours!
What Did You Think Of This Post? What Makes You Happy? Is There Anything You Can Relate To? Comment Below!
Thankyou So Much For Reading! And Remember: SMILE! 😄