IT'S DECEMBER! ❄️🎄⛄️
Hey There Blogosphere! It's OBviously a very Special Month!
A) It's the Last Month of 2017! >Can You Believe It?!<
B) It's The Holiday Season! *Cheers!*
C) It's My Blogiversary Month! *SQUEALS!*
I have a so-called "Holiday" Break from the 20th December till the 2nd of January – but it's kind of annoying how I have all my AS-Level Mocks right after. So, in other words…it's more of a study break.🙃
BUT, still, that doesn't mean I won't be blogging or that I won't have fun and celebrate! *wink wink*
I still have no plans for how I'm going to spend my New Year's Eve (at home? at a concert?) – I'll make sure to tell you though when I find out! 😄
The Blogging World has been exploding with Blogmas posts everywhere, and I can't deny that I'm LOVING them all! Personally, I'll be doing Blogmas a bit differently. #lovetobeunique
I won't be posting everyday (even tho I'd love to – but let's be realistic, I won't be able to), but I'll be posting around 2-3 posts per week! That's for how I'll be scheduling it! 🕒
Confession Time….This is the first time doing Blogmas, and I really hope you'll enjoy all my posts throughout the month! 😊
SO: Welcome To My 1st BLOGMAS Post!
Many Students Around The World & Friends (including me) have Exams & Mocks this Month or in January, and I must admit it's hard staying focused during all the excitement of Xmas and the New Year and the Holidays!
Even if you aren't a student or Even if you are…All of us no doubtedly have Goals & Wishes or Resolutions we hope to achieve in 2018! Which is why EVERYONE needs to be motivated!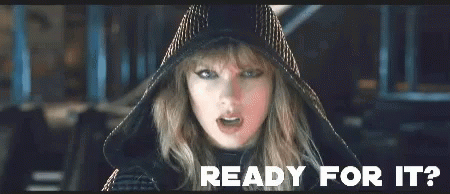 Today, I'll be doing a classic Simply Quotes Post (I haven't done one in a while!) based on Motivation, BUT with a Christmas Theme!
Get Ready For A Christmassy Journey Full Of Motivation! ❤️
---
"Do Something Today That Your Future Self Will Thank You For" 🙌
"I'm Not Here To Be Average – I'm Here To Be Awesome!"
"Don't Study Because You Need To. Study Because Knowledge Is Power. Study Because They Can Never Take It Away From You. Study Because You Want To Know More. Study Because It Enhances You. Study Because It Grows You." 📖
"It's Not What's Under The Tree That Matters….It's Who's Gathered Around It" 💁
"If You Were Able To Believe In Santa Claus For Like 8 Years…You Can Believe In Yourself For Like 5 Minutes" 😄
"Study HARD. No matter if it seems impossible. No matter if it takes time. No matter if you have to stay up all night. Just Remember: That The Feeling Of Success Is The Best Thing In The Entire World"
"Doubt Kills More Dreams, Than Failure Ever Will."
"Don't Study Until You Get It Right. Study Until You Can Never Get It Wrong" 💪
"Don't Decrease The Goal. Increase The Effort"
"When You Choose Joy, You Feel Good, And When You Feel Good, You Do Good, And When You Do Good, It Reminds Others Of What Joy Feels Like, And It Might Just Inspire Them To Do The Same!" 😉
"It's Okay To Be Scared. Being Scared Means You're About To Do Something Really Really Brave." 👏
"Be ANYthing, But Average. Don't Pray For Your Grades, Make It Happen. When Mood Says No…Grades Say Grow!" 🤓
"Sometimes You Have To Give Yourself Pep Talks, Like 'Hello, You're a badass woman. Don't be sad. You got this and I love you." 😘
"Be that girl who wakes up with purpose and intent. Be that girl who shows up and never gives up. Be that girl who believes anything is possible and is willing to work for it!"
"May happy lovely times decorate your holiday season. May warm special memories brighten your new year. May the magic of christmas be with you forever." ⭐️
"Good things come to those who wait. Good things come to those who work their asses off and never give up." 😎
"Always Remember Why You're Doing It" 💖
"Of Course It's Hard. It's Supposed To Be Hard. If It Was Easy, Everyone Would Do It. Hard Is What Makes It Great." 😌
"You can't get much done in life, if you only work on days when you feel good."
"You don't want to look back and know you could've done better." 💜
"Don't Stop Until You're Proud!"
"It's A Slow Process But Quitting Won't Speed It Up." 🎀
"If you are not willing to learn, no one acan help you. If you are determined to learn, no onecan stop you." 😊
"Wake up early. Work hard. Be ambitious. Keeo your priorities straight, your mind right and your head up. Do well, live well and dress really well. Do what you love, love what you do. It's time to start living."
"Wake Up With Determination. Go To Bed With Satisfaction." 😴
"Ask Yourself If What You're Doing Today Is Getting You Closer To Where You Want To Be Tomorrow." 💡
"Discipline: Is Doing What Needs To Be Done, Even If You Don't Want To Do It."
"If you have time to whine and complain about something, then you have the time to do something about it." 💛
"Success doesn't just come and find you. You have to go out and get it." 💚
"You only fail when you stop trying."
For All You Harry Potter Fans, I couldn't Leave This One Out: "Study Like Gragner" 😂
"Sometimes, there is no next time. No second chance. No time out. Sometimes it's now or never." 💕
---
These are ALL the motivational quotes that have motivated ME during my IGCSE's and still motivate me! 🙂
Share This Post On Social Media! Spread The Motivation! Save The Link Of The Post In Your Notes So You Can Get Back To It, Whenever You're Feeling Down!
Good Luck To Everyone Who Has Exams To Study For, Or Goals & Wishes To Achieve, Or Both (Like Me)! Really Hope This Post Is Useful, Sweet & Everything Nice!
Happy Blogmas Everyone! Let The Celebrations Begin!
'Till The Next Blogmas Post!